Some of the styles got changed when you reach 40. We are not saying the every 30's style could you make you look bad when you are over 40 but you may look not fit in those 30's style. The section here does not say that over 40 women look not that beautiful to keep up with their previous dresses, but the maturity they are in needs some changes to have the confidence to look beautiful even they are over 40. Every dress is wearable fashion if you look beautiful in it but the discussion we are going to start is the top wearable fashion trends 2021 for women over 40.
Luxe Loungewear
You always want to look great, feeling great even you are at home. The loungewear and sweat pants are perfect to wear when you are out. Loungewear, sweat pants with a pair of joggers make you look comfortable and nice. This is the so in trend, that you can go out for dinner in it. Other than the costly branded pair of loungewear, you can buy it at affordable rates as well. There is a various option available in the market.
Hoodie
Hoodies are more casual and edgy. The elevated hoodie also can be an option for you. Wearing a hoodie under a blazer or a leather jacket is the fashion you look perfect in. You can wear your hoodie like a jacket with a pleated skirt to look more comfortable.
Knit Dresses and Skirts
You can have a long sleeve sweater dress or long sleeve fitted sweater dress. The very problem with the fitted sweater dress is emerging the midsection if you have gained some bulk on your tummy. Then you can add some extra layer to flatten it. You can wear a pant over your tummy to cover the spank. You can have knit skirts otherwise. It is so in trend nowadays. You have to try the best-knit option that is wearable for you.
Relaxed Denim
It is not kind the very oversized jeans. we are talking about. The slightly oversized boyfriend jeans, mom jeans or high rise jeans are perfect to come in it. The relaxed jeans are not skin tight. It is not flattered that is showing wrinkles on the knees and lump in the back. The jeans are relaxed and casual.
Wide leg pant or trousers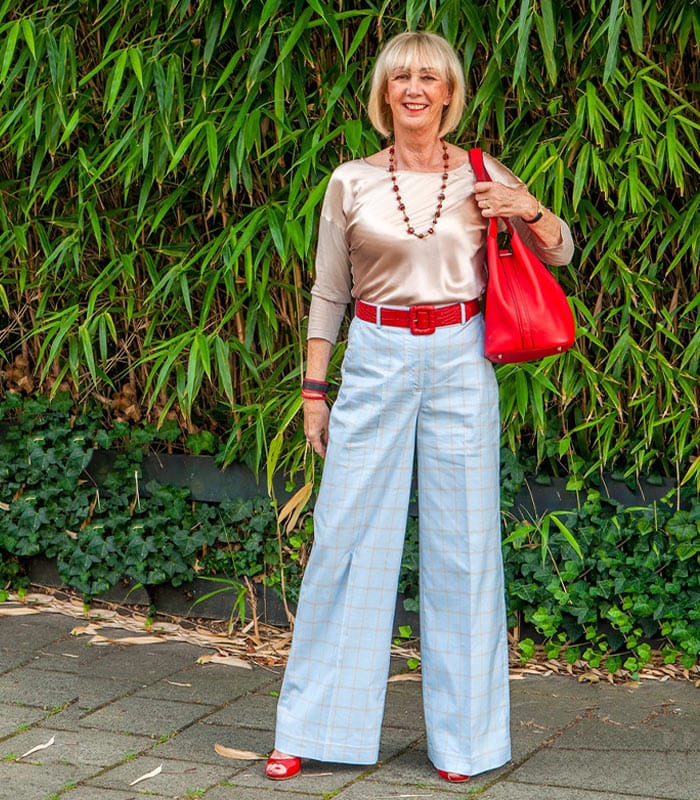 The wide-leg pants and trousers are perfect to go out for you. Regardless you are skinny, petite or chubby. You look slimmer in this and slim women look perfect in this. You can wear these wide pants with heels. This is such an awesome trend for the women you would love to have it. The trend is for all women. It is sophisticated, flattering and comfortable. The wide pants or relaxed pants more suits with a fitted top.
Leather Puffers
Those who think leather is out of trend then I want to say them, they are wrong. Leather is still wearable and so in trend. Be it leather dresses, leather skirts, leather blazers, leather jumpsuits. You can have faux leather, it is an alternative and looks good on you.
Casual Summer Dress
A casual summer dress is usually cotton or linen. It is comfortable and let you move easily. A maxi dress or sundress kind of casual dress would be a perfect fit for you. You can wear it with a belt or without a belt if don't like to. Match it with leggings is a relaxed but smart-looking style. A full skirt hides a full bottom and heavy thighs just like a fit and flare kind of casual dress.
No matter which dresses you fit in, you must go for it. The style goes different for the woman who does gyming and workouts, & it is different for the bosses and entrepreneurs. Basically, we are saying that women over 40 need styling as per their occupation and shapes and sizes. The above styles are for the all kind of women out there but the variety is the chosen factor going to be crucial. Choose your liking style from the above list of "Wearable fashion trends 2021 for women over 40" and comment.